3 Ways A Prototyping Model Can Help Your Product Succeed
If you need a prototype click here.
A prototyping model can be one of the most important parts of the product development process. Models bring ideas to life and help win over those who don't quite understand what your idea is or how it can help them. Models are important in the early phases of new product development. After inspiration, you must convert your idea into a working model. If you don't, all you have is a thought or a sketch. You will never make money from a sketch unless you are a graphic designer.

A Model Brings Your Idea to Life
Having an idea or a concept on paper is not enough. Thoughts on paper are a starting point, sometimes a good starting point but many times a dead end. A prototyping model will give life to your idea. Being able to hold something in your hands and to use it for its intended purpose far outweighs staring at a sketch on a piece of paper. Prototypes are a necessary step on the road to success.

The photos below are a good example. In 1975, Tim Leatherman was traveling through Europe. He had an unreliable car that needed fixing as he traveled. The only tool he had was a scouts pocket knife. What he realized was that he needed at least a set of pliers to make the tool more useful. After he returned from Europe, he started making prototypes of his concept. You can see below the wooden prototypes of different versions of his pliers.

A Model Proves Your Idea Works as Advertised
How do you know your idea really works like you think it will? The answer is you don't. I have been creating products and building prototypes for most of 20 years. Even the simple ideas on paper do not work the you hope they will. Building the first prototype allows you to test and then make changes. Little changes can make a big difference in results.

Leatherman knew this. Once he had rough wooden prototypes of his tool, it was time to make a metal prototype that could be tested in real world applications. The result is below.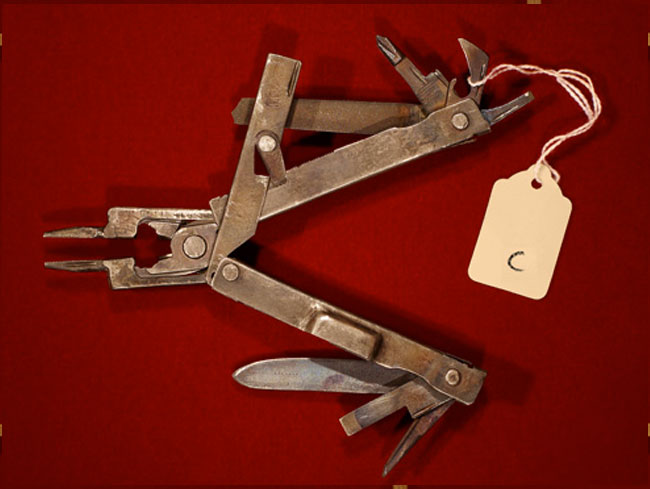 A Model Can Be Used to Improve Your Idea
By building a model you can test it, you can use it and you can ask others to do the same. This allows you to get feedback and feedback is critical in the early stages of development. Large companies that develop products spend months on the design and function to achieve the best results. They know going in that models will need improvement but that is ok.

From one of the first working prototypes above to one of the hundreds of styles currently being sold, you can see that the prototype led to the finished product. Not without changes and tweaks that improved its usability and style. That is what the process is all about, taking a model you can use and making the changes that can make it great.

Bring your idea to life with a prototyping model. Prove that your idea works and then make the necessary improvements to perfect it. Those are the steps required to create a viable product. They cannot be cheated or shortchanged. You have to do the work and put in the time to find out what works and what needs to change. A model can do that for you.

Return to Invention Development from Prototyping Model

Return to Home Page from Prototyping Model