About InventionPartner
Welcome to the InventionPartner site, a home for inventors, idea people and product entrepreneurs. I am glad you stopped by.

My name is John Witzigreuter. I have been developing products for myself and my clients since 1994. Products I have developed have sold all over the world and in all of the major US retailers below.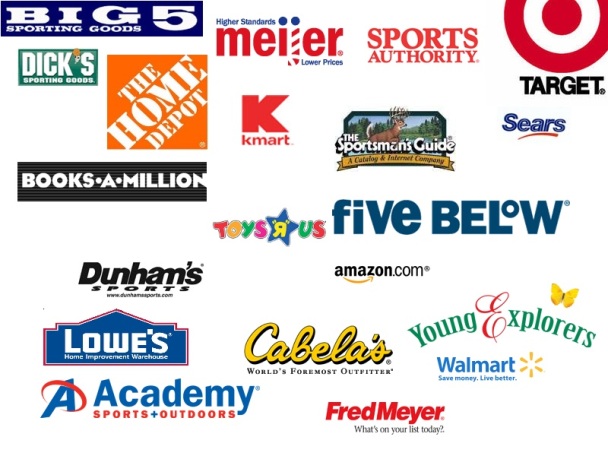 The mission of InventionPartner is to help people get their products on the market by licensing or selling them to the world.
InventionPartner provides information, tools and services developed for inventors of all skill levels. We have an entire site of free content for you to review and apply to your products and inventions.

Over the years I have worked in every phase of the process to bring products to market. This includes development, patenting, licensing selling and marketing. I even coordinated and ran an entire infomercial marketing campaign from scratch. Boy was that an eye opening process, quite painful in the end but I learned a ton doing it.

I have worked with many Fortune 500 companies on product development, licensing and selling products and brands.

You can learn about a few of the things I have been working on by checking out some of my 30+ US patents.

I live in Atlanta Georgia with my wife Monica and my two kids...a boy and a girl. I enjoy spending time with them and using them as test subjects/target markets for my inventions.

If you would like to dig in a little deeper or follow what we are doing, please subscribe to the InventionPartner mailing list at THIS LINK.

Your email address will never be misused in any way.
Return to Home Page from About Us