Chinese Sourcing Can Save You Money, If You Follow These Rules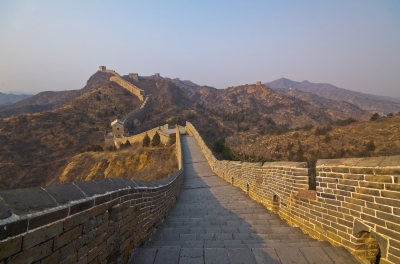 Chinese Sourcing is a must for many products today. Low cost manufacturing is what drives the world economy and China has been the leader for the last 15 years. Whether China remains the go to place for manufacturing in the future is a matter of recent debate. At the present time however, there is no place on earth that has more manufacturing capabilities than China.

It is vitally important to have access to the raw materials that products are made from. It is critical to have inexpensive labor to make and assemble products. It is also necessary to have access to shipping ports to get the goods out to customers. China has all of these things and will likely remain number one in manufacturing for years to come.

China has the basics covered to be able to manufacture most products at good prices. Does that mean Chinese Sourcing is always the best option? No way. There are many things that can go wrong. You can experience quality issues. Factories can take your money and run. There can be shipping delays, customs issues and corruptions problems. All of these things do exist but there are ways to mitigate the risk and to reap the rewards of Chinese sourcing.

Rules To Source By
Only use Chinese Sourcing for the Right Products and Components

The majority of goods produced in the world today are made in Asia. That does not mean that all products are best made in China. It is more work to manage a factory half way around the world. If you can make your product at home or somewhere closer than Asia, it makes sense to do so. Many times that is not possible and your only option for competitive product costs is to go overseas.

As a rule of thumb, the following items are best sourced in China:
Plastic Goods or Parts

Sewn Goods

Toys

Sporting Goods

Electronics

Only Start Sourcing With a Complete Product Specification

It is critical to have a complete product spec before you approach a manufacturer. If you don't you will not be seen as a serious customer. Worse yet, you will be creating huge headaches for yourself down the road because there will be miscommunication and different expectations. Let me be clear, you can not over specify a product or component you are sourcing. The more information you can provide to the factory the better.

The minimum things you will need to include are:
2 Dimensional Drawings

Descriptions of how the product will be used

Photos of existing products

Samples or Prototypes

Exact colors you want on products and packaging

Order quantities and estimated year quantities

Get Quotes From At Least Three Factories

There are many good websites that can help you find manufacturers. I suggest using one or two. My go to site for Chinese Sourcing is Alibaba.com. Other good ones include made-in-china.com or mfg.com. Using these websites you can search for a manufacturer for just about any type of product.

Contact three to six manufacturers and be specific with what you are looking for. The initial contact does not need to be that detailed but you want to find out as quickly as possible if the factory you are contacting can produce what you are looking for. Once you get three companies communicating with you, send them your full specification. Treat them with respect but always be skeptical. You don't know who you can trust on the internet so don't over commit too early. As you work with them on price and quantities try to find out as much as possible about them.

Always Be Skeptical When Dealing With Foreign Manufacturers

It is always wise to be cautious when dealing with any factory. When the factory is half way around the world you should proceed carefully. You should be skeptical as you build a relationship with your new factory. They do not know you and you do not know them. They probably want your business but they don't want to waste their time either. Don't waste their time. Act like a professional and be prepared as you communicate with them.

As mentioned above, a good specification is critical. Always make sure the factory knows what your expectations are at all times. You should get references from any factory you plan to work with. Call the references and ask them how the company performed and what they would do differently next time. It is important to trust but verify.

Have Your Goods Inspected by a Third Party

If you cannot afford to lose the money you are spending on your shipment you should get an independent 3rd party inspection. Inspectors can "grade" or "qualify" your factory or inspect your goods during manufacture or before shipment. Inspections during manufacture are a judgment call and up to you to decide if they are worth the expense. That is not the case with pre shipment inspections, these are mandatory. Always have the goods inspected before shipment. There will always be errors that need to be fixed before shipment. After the goods leave the factory you will own them, flaws and all. Don't be cheap, get a pre shipment inspection.

Chinese sourcing of your product can save you a lot of money if it is done properly. It is important to ask for exactly what you need and then verify the factory is giving it to you. In China you can get any level of quality from low end junk to beautiful hand crafted masterpieces. The difference between the two is setting expectations properly and then insisting you get what you are paying for through verification. As always good luck.

Return to Home Page from Chinese Sourcing