The BeadPRO
by Denise Stevens
(Malibu CA)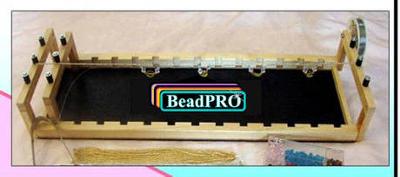 The Bead PRO makes beading Easy and Fun!
Bead ten times faster with the BeadPRO.


Make daisy chains of custom bead work in minutes.
The BeadPRO is the same caliber as the Beadazzler, but for beading and jewelry making.
It is high quality and easy to use.
It solves many of the problems of beading.
It is very demonstrate able.
Manufacturing is inexpensive.
For Beginners and professionals alike.
Makes a great crafting tool for the whole family.
PATENT IS GOING TO ISSUE WITHIN THE NEXT FEW MONTHS...