Potable Human Powered Jump-Starter for Automobiles MMB
by Munther Bader
(Houston, Tx, USA)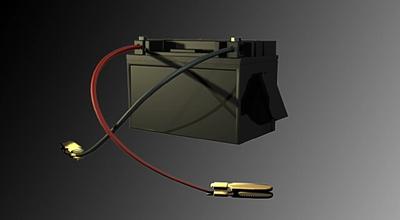 Portable Human Powered Jump-Starting System
M.M.B will be the first portable human powered jump-starting system using mechanical movements, that will be used on small vehicles or trucks.

It is also safe fto use and 100% Eco-friendly. M.M.B is an innovative and independent way of jump starting dead car batteries without the reliance of an external power source.

The device also caters to additional machinery to start their engines, such as boats.

M.M.B contains handles on both sides, the handles will provide 100% mechanical power that will generate energy, easy to operate, and safe to be used at any time or in any place.

The energy boosted will provide 100% renewable Eco-friendly energy. The energy that is generated will then be stored in an internal storage battery, built-in the device.

The excess amount can then be used later to jump start a dead car battery or even be used as an emergency power source.

Furthermore, M.M.B will drastically increase user time efficiency, and reduce the possibility of life threatening and/or fatal situations.

M.M.B's belief is to supply optimal environmentally safe solutions for renewable energy, with a high quality product and at a lower cost from other products.

Traditionally, to jump start a dead car battery there were two options. The use of traditional cable jumpers that requires a source of power; such as a car in order to work, or units that need to be charged previously in order to work.

If using cables is not an option, the driver may be charged a fee to have roadside assistance to jumpstart their vehicle, which may put the driver in a difficult situation. However, M.M.B will prevent such circumstances with its advanced technological makeup.

Due to its efficiency, dependability, and convenience, M.M.B plays a vital role in revolutionizing this field of technology. This campaign is for M.M.B first generation.

My goal is to provide everyone with the safest, most efficient multi-operational battery to date. Upon donations, additional features will be made.