Device for Leveling Tiles
by Dmitrii Semakov
(Russia, St.-Petersburg)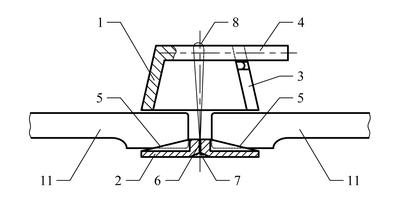 Tile Leveling Device
When laying tiles on a surface veneering necessary that between the tiles are identical seams and the tiles have to be aligned in the same plane.


To do this, there are now many different devices. But when a small amount of tiling work, it makes no sense to buy an expensive device.
The present device has the following advantages:
1. The device is easy to use and does not require additional equipment;
2. The device has a simple structure and a low manufacturing cost;
3. Consumable parts is the small supporting disk (2);
4. On the supporting disk (2) can be the ribs which will define the thickness of the seams between the tiles.
At the moment, pending utility model in the Russian Federation (№2015101627).
Also filed an pending for an invention in the Russian Federation (№2015101622).
There is an opportunity for the international patenting (till January 2016).
More detailed information can be see: http://tfinb.com/259.htm