Detachable Fishing Rod Tip
by rolando p. mata
(1305 north road 42 pasco, wa. 99301)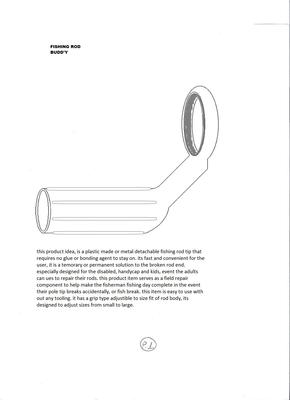 Detachable Fishing Rod Tip
This new invention is a plastic material made detachable fishing rod replacement tip/top. It requires no glue or bonding agent to stay on the broken rod tip end.

Please review the attached sample illustration computer drawings of this new and unique fishing rod tip component for a better clear view in how this new product idea works on broken rod ends.
Join in and write your own page! It's easy to do. How? Simply click here to return to Invention Websites.