Container Drip Drainer 9,085,379
by Lane A. Cummins
(Austin, Texas, USA)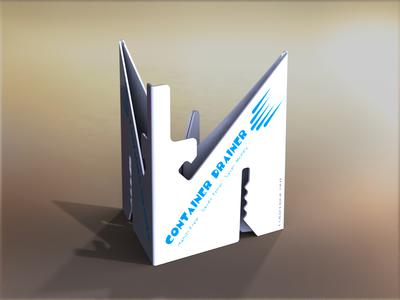 Container Drip Drainer
A flat plastic or cardboard fold out bucket tool for saving buckets and pails that drip drains after pour for reuse at home or job in paint or auto industries to save time and money and clean up.

This tool is made of a plastic corrugated material for many reusable times or a corrugated cardboard for disposal after several times of use.

This tool can be the first ever classified tool by the tool industry that can be known as a cardboard tool for the application of holding any bucket or pail for drip drain after pour.

The second industry is the Auto industry for oil draining bucket in auto mechanic shops from buckets to drip drain of oil filters or oil cans and jugs for clean disposal.

All CAD dimensions are available for samples or manufacturing at a huge margin results for sales.