Constant Speed Torque Amplifier
by Natrajan. PB
(Bangalore, Karnataka, India)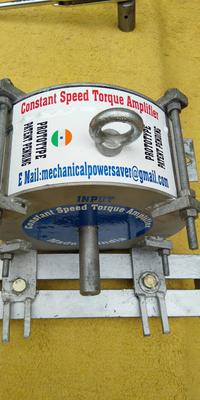 Constant Speed Torque Amplifier
This device enhance the torque of the input shaft with Amplification factor of 1:2,1:4,1:6,1:8,1:10 etc. with no change in input and output speed of the shaft.

Implies a smaller motor could drive a bigger load or a generator. Possibility of motor and generator can be self looped and additional energy derived out of torque amplifier could be used for useful work.
Join in and write your own page! It's easy to do. How? Simply click here to return to Invention Websites.