AEROSPACE/DEFENSE
by Solomon Budnik
(Tel Aviv, Israel)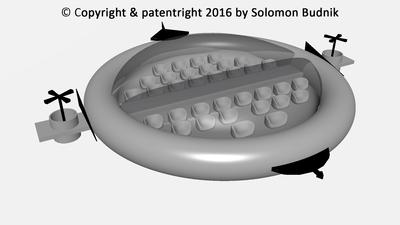 Next Generation UAV
Israeli company UTG-PRI LTD. has designed NextGen air vehicles:

Commercial forward swept split super wing with morphing winglets to save fuel, negate turbulence and prevent stall, unique amphibious VTOL hover (inflatable) rotorcraft -- air taxi/air ambulance/search and rescue airborne vehicle/cargo and troops carrier/missile carrying craft to substitute common helicopters.

No analogy 6th generation super fighter/ strategic super bomber ramjet with folding wings which supersedes outdated F-35, Eurofighter, Russian and Chinese fighter jets, since the Israeli ramjet can carry cruise missile or air-breathing compact ballistic missile of UTG's design.
Join in and write your own page! It's easy to do. How? Simply click here to return to Invention Websites.