ADELO-FLECTOR
by Edward Darrin Locklear
(Hollywood fl)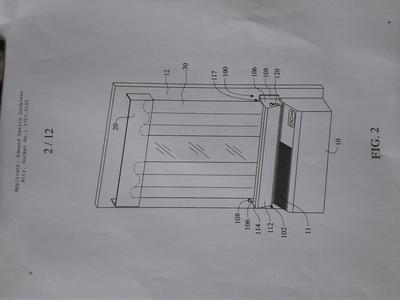 Patent pending and published
This patent pending idea is registered through the USPTO With WIPO registration.
This product will enhance and window with a curtain that hangs over an existing HAVAC unit (air conditioning units)
Provided in a typical hotel/motel room. With a window provided.

It is designed to retain and block light shining under the curtains provided. Our system is designed to work existing curtains up to 4 " short, below the hem line. Our room darking system eliminates nearly all light into the room. So the customer can enjoy a peaceful night or day sleep.
Join in and write your own page! It's easy to do. How? Simply click here to return to Invention Websites.